Here Global users can buy Chinese products with ease from 1688,Taobao,Tmall.
Paste the product link (URL) below, one product URL at a time
How to Buy Good Product from China?
Guide from Newbie to a Sourcing Expert without any Training by Guru
How to Buy ?
Sign Up As Member
i
Sign up with e-mail address
ii
Verify the new member link
Place Order
i
Input a product link (URL)
ii
Fill out the consignee's address
Doesbuy Purchase
i
Doesbuy check your order request
ii
Buy it if everything is fine
iii
Close and refund if failing to buy
Receive Ordered Product
i
Doesbuy check the arrived goods
ii
Weigh and input the result
iii
Storing and waiting for payment
Sourcing a Right Product
You should know where to find the product that make sure your requirement being met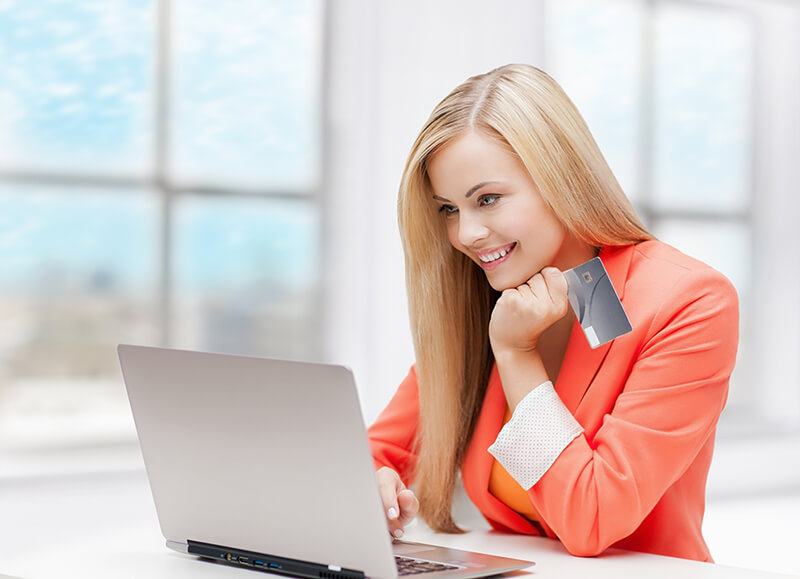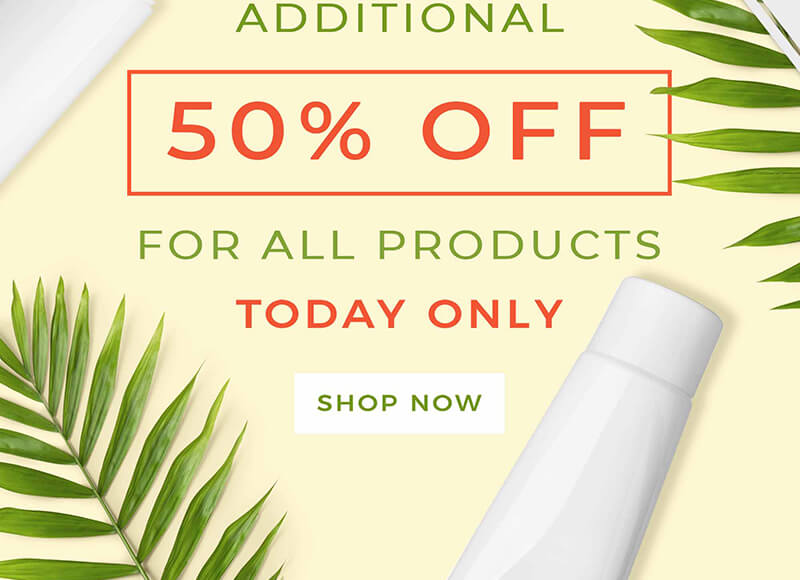 Leverage to Achieve the Decent Price
Obviously, a lower price would make your product more competitive to battle with others
Inspect Product Quality
Check the product to see if it's as described, colors, size compliant, no damages, no quantity short, safe package, avoid unsatisfied order received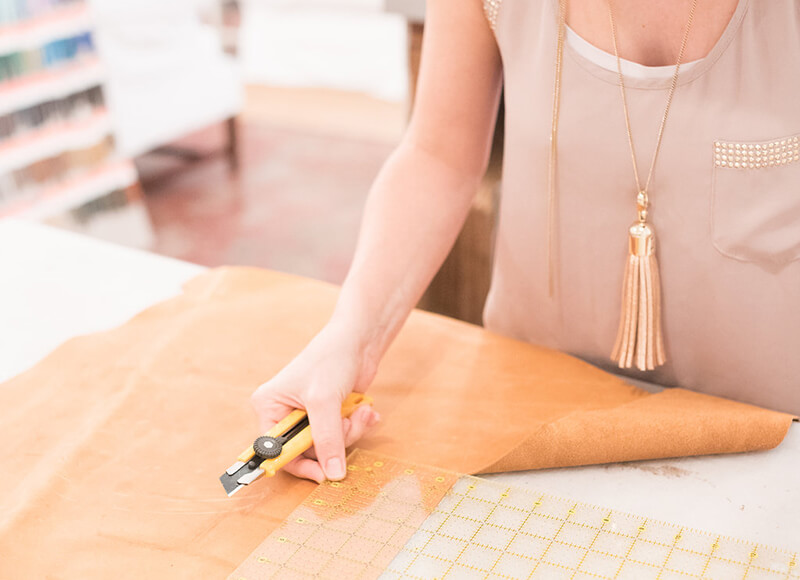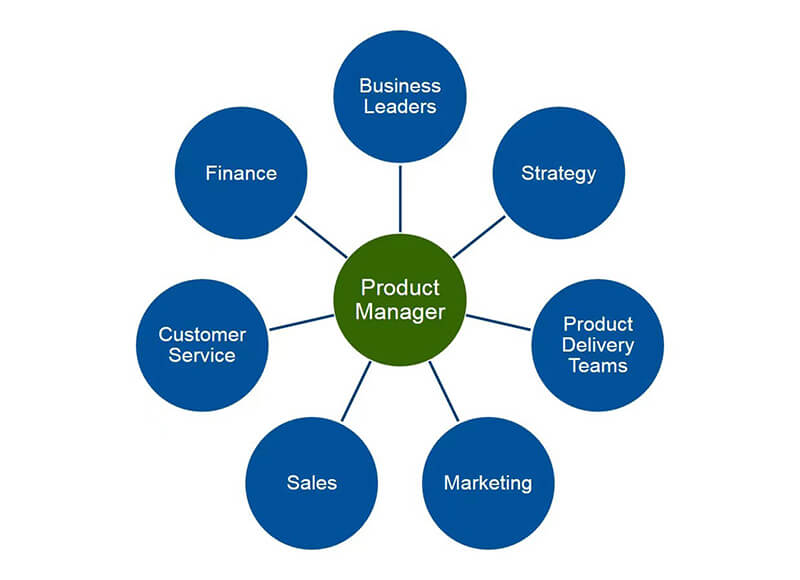 Private Label your Brand
To customize your product with your brand to make it stand out of the generic
Supplier Qualification
A reliable and qualified supplier will make your order consistent in quality and shipping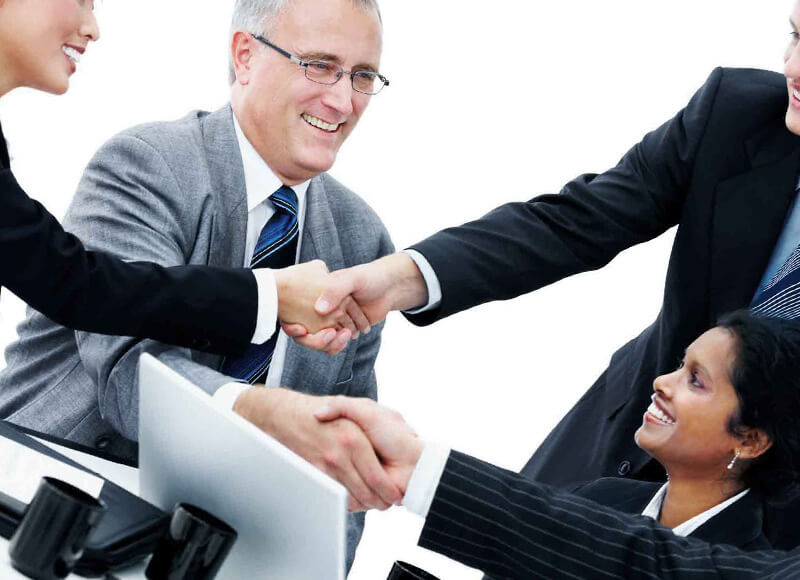 All In One

Women's Clothing

Children's Clothing

Mom & Baby's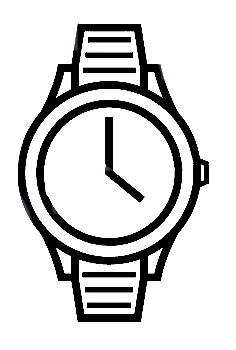 Watch & Jewelry

Women's Shoes

Bags

Toys

Sports Kits

Health & Hair

Automobile Parts

Beauties

Office Supply

Household

Home & Appliance

Pet & Garden

Home & Textile

Electronics

Men's Clothing
The 6 Typical Ways to Search for Product from China
There are tons of supplier in China, friendly manufacturer and easy-to-work trading company to work on your business, to find and do business with them, here are the decent ways to approach them.
Online platform, say, Alibaba, Aliexpress, 1688 (Alibaba. CN), Taobao, and Made-in-China, etc.
Import and Export Fairs, for example: China Import and Export Fair (also named Canton Fair)
Get from the Commercial Ads on TV and social media (likes of Google, Facebook, Twitter, YouTube and so on)
Visit local business hub marketplace, likes of Yiwu Wholesale Marketplaces
Browse Yellow Page
Sourcing agent help search
Of which, the most popular and easy way is to search and purchase from online platform, Alibaba.com and 1688.com. You can find lot of suppliers from those platforms. Otherwise, that how to identify a good and qualified supplier and pay for quality product is a key role.
Who Is Alibaba?
Alibaba is global sourcing platform to help you buy Chinese products, focusing on wholesale business, it has large of suppliers listings there, mixing with manufacturers, trading companies (e.g. 1688 agent), 3rd party inspection, broker, shipping agents (freight forwarder) and other business services, its huge business platform, for product, you may say it comes at the cost of quality.
Pros: The clients out of China are able to contact the supplier on Alibaba, negotiate, place order and shipping to your destination, the people on Alibaba are speaking in English and other language.
Cons Most require quite big MOQ (Minimum Order Quality); Many fake low face prices to get you to click on the listing; Lot of resellers are not manufacturers.
Who Is Aliexpress?
Aliexpress is the retail branch to the Alibaba group umbrella to target at consumers out of China, its named "Taobao English" or " International Taobao", with various language available for your selection for visitor around the world, you can shop from the platform and the seller ship out directly, due to this, it's no minimum order requirements – but most of the prices are much higher than Alibaba and 1688, and clients could struggle for slow and limited shipping selection.
Pros: Easy to order and ship, for retailing sale, multi-language available;
Cons High price for many goods; Long shipping duration and expensive; Difficult to make private label to brand you product.
Who Is Taobao?
Another way to shop from China, Taobao is focusing on local retailer B2C retailing business, the website language only available in Chinese, features wide range of product, unique, customized and traditional goods, they set up a branch Tmall to sell premier products from any brand from any country. It is good for dropshipping business to buy and ship to their clients over the world. Otherwise, when you are going to buy at Taobao, it's necessary to find a Taobao sourcing agent to help.
Pros: Retailing sale, unique and customized product are easy to buy;
Cons High price for many goods; Not able to ship out of China; Difficult to negotiate.
Who Is 1688?
1688 is one of members of Alibaba group, that Alibaba built on this success to launch in China, the number "1688" is pronunciation in Chinese means make good fortune in the long time run and many Chinese people especially business folk think of this as an auspicious number, easy to remember, it's a local B2B trade network for vendors, not widely known outside of China and Alibaba even tries to distance itself from this platform outside of China.
What does the 1688 feature? It's a platform specifically for B2B, available for sourcing and selling bulk in China, most manufacturers are posting their product and trading with local domestic businessmen and businesswomen there, shop and sell locally, it wasn't built for Americans, English, Brazilians, Nigerians, Japanese and Australians or anyone else. It is sort of like Alibaba English which is for the world but China, on the other hands, its allowed to buy at very small MOQ, even 1pc, but very cheap on price, it's good for sample order to test your market, right?
Therefore, when you visit the site, and you find a supplier, you can get sometimes extremely low prices and good quality on 1688. Purchase from supplier on it? Yes, the 1688 sourcing agent play the role.
Pros: Low price; Small MOQ; More manufacturer;
Cons Language barrier; Not easy to ship out of China.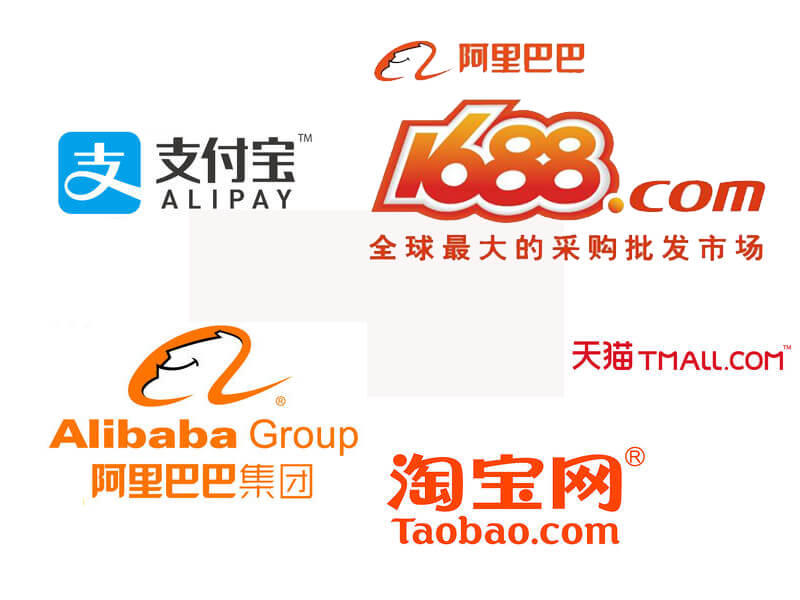 Why Is 1688?
Going to 1688 to find a supplier is for that most Chinese manufacturers are posting on it and they offer a better price. Many sellers or agent on Alibaba English are buying from 1688 and re-selling to clients, it is a platform and hub for factory listing their products.
Why should you buy from 1688, instead of others? More reasons:
For a same or equivalent quality product, most prices on 1688 are lower than Alibaba, Aliexpress and Taobao;
Alibaba gold vendors pay (USD) $5000+ a year, Aliexpress pay $2000-5000 (depending on category) a year, 1688 pay small RMB1688 (about USD250) & Taobao vendors do not. Which just means 1688 & Taobao do not have to raise prices to cover this fee.
Most legit manufactures are on Alibaba, Aliexpress and 1688 & Taobao, but prices and MOQ and widely different.
Alibaba manufactures are harder to deal with for big order quantity required, 1688 & Taobao, Aliexpress manufactures are more flexible for the low quantity acceptable.
Alibaba has no firm price the listing could state 1$ and when asked for a quote, they often jack up the prices. Taobao, Aliexpress and most vendors on 1688 have firm quotes which you can purchase on the spot without haggling. (Not recommended as prices can still be haggled down)
Basically, Alibaba, Taobao, Amazon, eBay, Aliexpress, etc, many platforms you are familiar with, most of listings are purchased from 1688 and resell there., they are on middle business.
Translate the Website into English on 1688 and Taobao
Because it's in Chinese, to know more those product descriptions, you could have to translate the Chinese into English, to do that, you have to know it can work to open the 1688.com and Taobao.com with Google Chrome browser after the Google Translate Chrome Extension is installed in your PC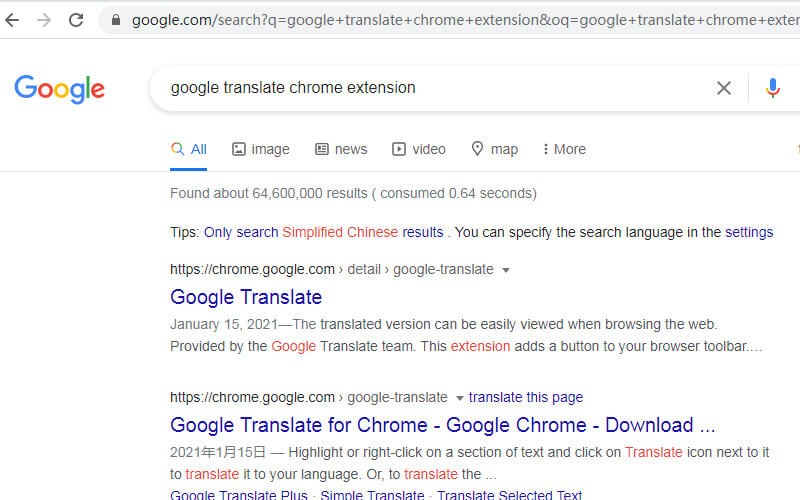 Now, the Chinese characters were translated into English. But you have to understand its language translation, not 100% perfect, but the majority of English is not bad, you can navigate with the decent accuracy as you do this, some words could look a little funny and funky, but its ok.
How to Identify a Supplier on 1688.com?
Now we guide you on how to find a good supplier over the competition, without 1688 sourcing agent to assist as the first step.
1688 is written in Chinese, therefore, if you are not Chinese, not able to speak and read the Chinese, you could think its struggle to search and buy from the platform, that's ok, as a 1688 sourcing agent, I am going to show you on how to work it out, search , find, navigate, vet, inspect, and pay the supplier as well as ship out, get the product all the way to destination of your house (personal user), your client (dropshipping), or the Amazon Fulfillment Center (Amazon FBA seller), the entire thing. That would help you get ahead of the competition by leveraging one of the most power sourcing websites, here are some necessary key steps to source from 1688.com.
How do you know this is a reliable supplier and vet it? There are lot of factors to decide a supplier if its reliable, you couldn't know on how to identify, lets us discover some of important things in below:
1.Established Date
The supplier has founded 3+ years, which is the minimum year standard for passed the Alibaba 1688 system assessment, it is ok. On the other hands, scams don't last long, and scammers don't like the long road, they like the shot path, so, those companies that continue to endure and keep going through great times and through hard times are the ones you can trust.
2.Supplier Workshop Photos
You can review the supplier photos to see it there are workshop or only office room there, a decent workshop should have machines, equipment, product line, quality room, warehouse, office and other functionality deployment, or, its likely a trading company even SOHO (Small Office Home Office).
3.Employee Count
50+ employee is the decent number for a manufacturer, why not less? If a company have about 10 employees, its likely a trading company, instead of actual a manufacturer, because you can't make product at a massive volume with just a handful of people, this is a fast way to filter out the trading companies and manufacturers.
4.Size of Building
300 + square meters (sqm) is recommended, because factories need room to deploy the machine and other facilitates for the manufacturing, if the company size is less than 300 S.Q.M, it is likely a trading company, which is another way to filter out the trading company from dealing with direct manufacturer.
5.Delivery Guarantee
This isn't something the supplier just slapped onto the website, it's something the 1688 has institute across the board. If the supplier commits the delivery as promise, the higher score the high level on 1688 assessment system, they would achieve more traffic and potential client, because it's a way of testing their integrity that 1688 enforce this, delivered as promised, that's it.
6.Supplier Audit Level
To check a supplier if its qualified, you could review if its in-dept audited supplier on 1688 qualification system, which was passed the assessment by the Alibaba (1688) Qualification Team, the supplier would present on the list when you filter out.
The Way to Contact the Supplier on 1688
Honestly, to contact to 1688 supplier could struggle you much, chat tool and different language are the barrier if you want to communicate with the supplier, but it's a good way to understand the supplier if you work it out.
The instant tool on 1688 is named Alitalk, which you are not able to use if you have not registered account on 1688.
If you are not able to speak or write in Chinese, the different language could stop you approaching to talk with them, because most of 1688 supplier don't know to speak to you in Chinese, even they do speak in English, they are not thinking that way since they are used to working with local buyers.
But you still have a way to try to talk with the supplier. Here you can go this page and check mobile number under contact, you copy the mobile number, and go to your phone, send a friend adding request to the phone number on Wechat, if he / she accept the request, then you can talk, good luck! Or, if you don't have Wechat, you can try to add on the WhatsApp (for this, you need to add the Chinese national code "+86" in the front of the phone number when you contact the supplier).
Pay the Supplier on 1688
To pay the supplier safely that protects you from getting cheated or losing money over some kinds of scam is very important.
On 1688 you are not able to pay because its only allowed the payment access to Chinese bank card, Chinese Alipay, it is the payment gateway, therefore, if you don't have the Chinese bank card / account, its impossible to buy and pay directly from supplier on 1688, so, an 1688 agent to help pay seems is a best way to do business with those suppliers.
Therefore, for many clients not used to contacting the agent by lot of come-and-go communication, Doesbuy is the right agent you are looking for, why? Say, you only open the 1688 and search for it, don't know on how to search on 1688? Here is the tutorial to tell you on how, having that, you don't need to ask the agent likes of" do you use 1688.com? "," what is the best price on 1688?", "how much is the product I am looking for?", "how much do I need to pay you for service fee?" something like that, now, when you have an account on Doesbuy system and top up balance through Paypal, T/T by Bank, Payoneer, Western Union (WU) even Chinese Alipay and Wechat, you can buy and pay your order easily, without so much ask and Perform Invoice (PI) with Excel or Word, simple and easy to trace.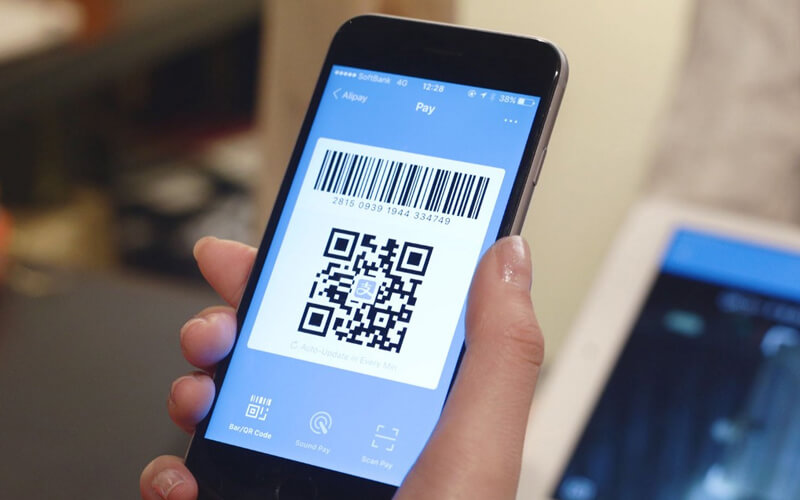 If you want to play order from the supplier there, as a 1688 agent, we can help buy, pay, receive, inspect, consolidate, re-pack and ship to your destination.
2 Steps to Find a Good Product from a Listing on 1688
We talked on how to find supplier on above, now we will guide you to find a good product from the listings
1.Search for the Product
How to look for the product that you want to source? It sounds easy, there are ways to radar and find it.
A.Reserve Search the Photo.
On the 1688 new rule, now you have to create an account to work on this search functionality.
You can upload a product photo you are looking for, and you will find the product here. Otherwise, you should keep in mind this is the least effective method because its doing based on the shape of the photo, and designs on the photo, so you are very limited if you do that. Plus, you are even not able to use the option unless you have an account.
B.Search Using English Keyword.
You can search a product by using an English keyword, but much less searched result come up, you couldn't source the product with more competitive price with this way.
C.Search by Using Chinese Keyword.
Now we have 2 options to help you search the product with Chinese keyword
Option 1. Open the doesbuy.com, search for product on top of the home page, complete "English – your product keyword – 1688.com – Search", then you will see page switch to 1688.com and the English keyword be translated into Chinese on the search box, it came with many searched results, like what Chinese do locally, very simple.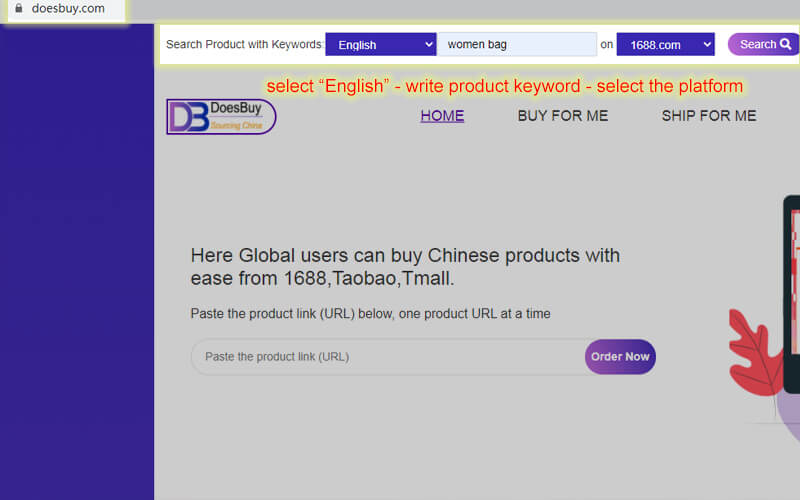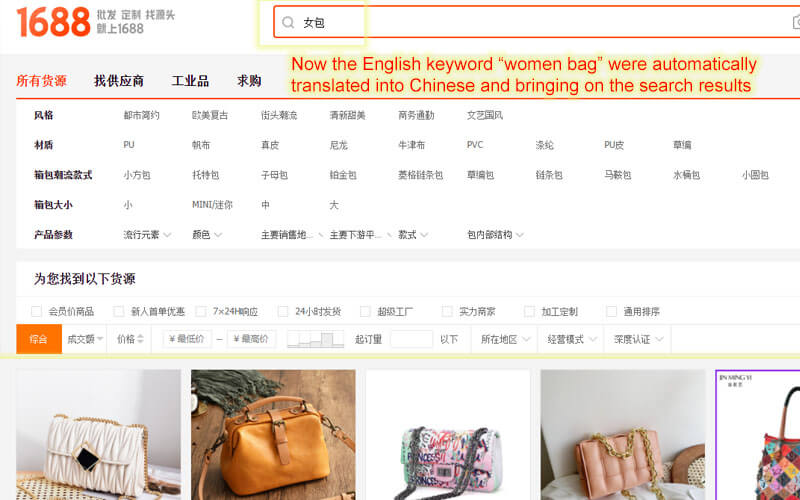 Option 2. Translate the English keyword into Chinese by using Google Translator, copy the translated Chinese keyword and paste on the 1688 search box, check it, now you can see much more results from the searching, and much accurate result than by using English keyword search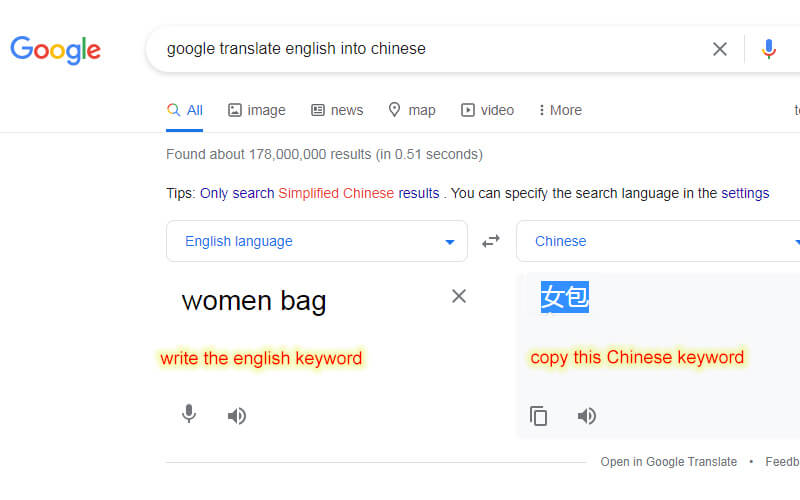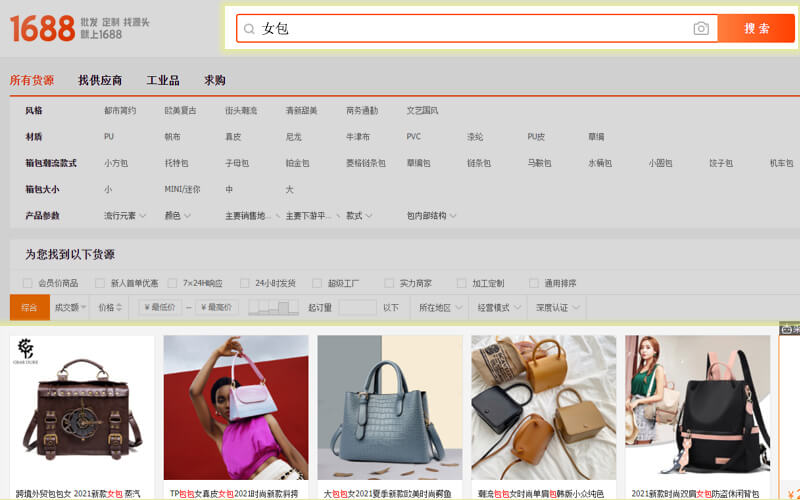 2.Evaluate the Listing
How to know the product is good, filter it out among the large number of listings on the search result, here are the key points at your first glance.
A. What Price Is Available?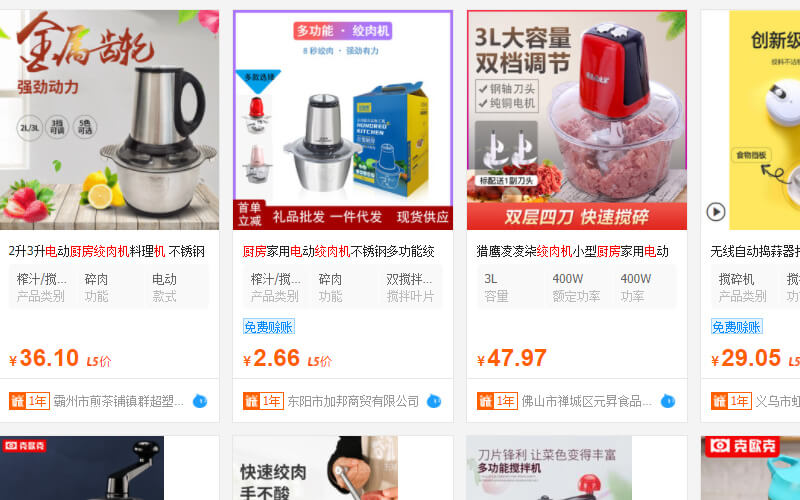 On the above 3 listings, the CNY36.1 and CNY47.97 could be decent price for the Blender, but CNY2.66, the middle one, is not physical on common sense, why it happens? It's about seller's tactics on marketing, the sellers are going to give you much lower price than reality, trying to advertise by part of the product to suck you in their shop by clicking on the list, how they do that? Simply, when you click on the list, you will see some options selectable on the variant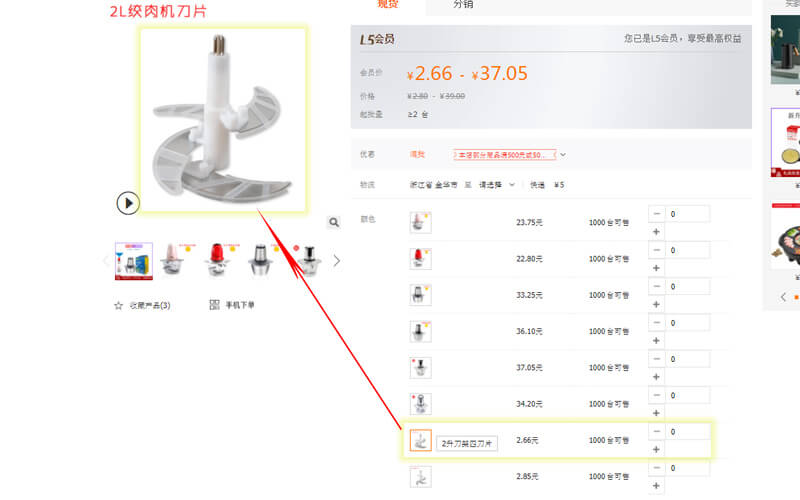 Among those, when you select the image on the last variant, it shows up a blade, and come with the product part blade at price of 2.66元 (CNY2.66), mean you can buy the blade at CNY2.66, instead of a complete Blender, when you select the Blender, you will see the price up to CNY37.05.
But never mind, you can take most prices on 1688 real at face value, and most of the prices are accurate and available to place order directly. Again, 1688 is a platform, not supplier, the supplier is posting their data on 1688, price advertisings are happening sometime, but that's marketing tactics, not scams.
The number under the price digital is a certain minimum order quantity (MOQ), means you can buy at the price if your order quantity within the number range (in this case, MOQ is 2pcs), normally the price decrease when the quantity increase, lower price product tend to have bigger MOQ's, higher priced product tend to have lower MOQ, that's the way to work with the manufacturer.
The good price is that neither lowest nor highest, you can select it by going through other key information on the list, say, see that of followed by.
B.What is the Good Product?
Looking into the list, we tell you the meanings for those codes and words on the page when you are reviewing it and going to select.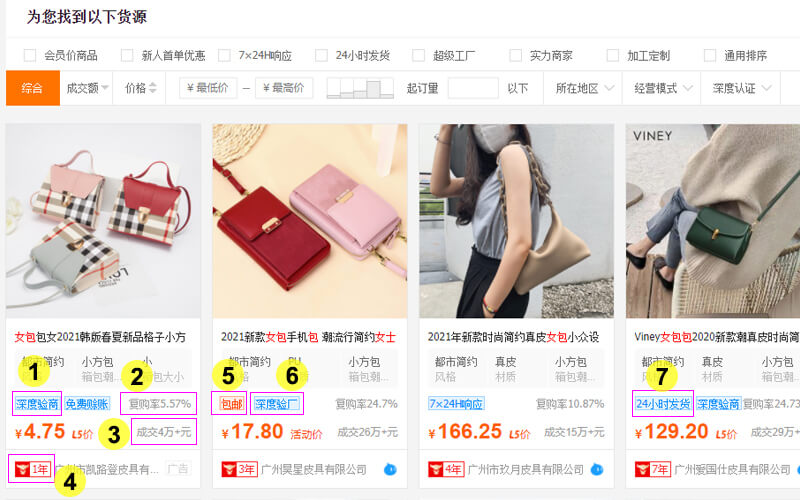 1) "深度验商" - This supplier was passed in-dept agent (not factory) audit by 1688, this is trading company;
2) The listing was with 5.57% repeated order, the higher rate the better product;
3) This product's turnover up to CNY40'000+, the more the better;
4) This supplier has been established for 1+ year, the longer the more reliable;
5) "包邮" - This product is available for free shipping;
6) "深度验厂" - This supplier was passed in-dept factory (instead of agent)audit by 1688;
7) The product can be shipped out within 24 hours after placing order, this is manufacturer
Click on the list and enter the product detail page.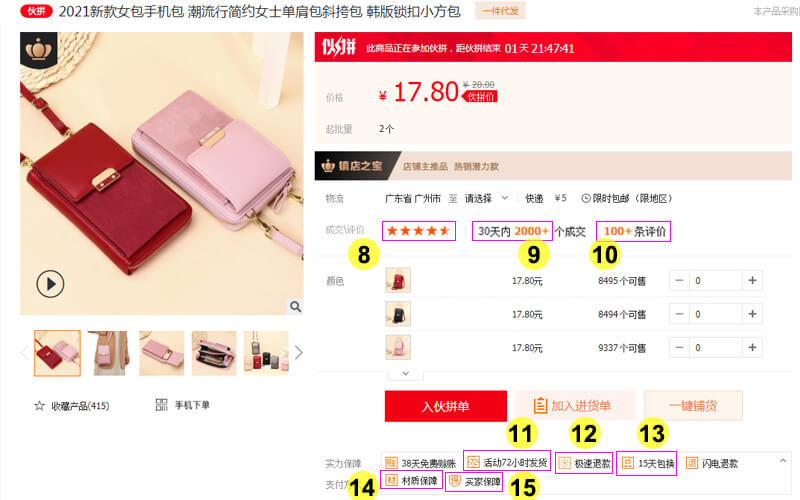 8) Product was rated as 4.5 stars, the higher the better;
9) Sold 2000 orders in 30 days, it can reflect if the product is popular on marketing;
10) 100+ reviews in all, that looks good, but a reminder, the reviews on 1688 are not a key point for the product, few clients would write feedback after transaction, except negative feedback for not satisfied order, therefore, fake reviews could take place;
11) Shipping out in 72 hours after ordering, this is medium, not very fast, some suppliers can ship out at the same day, within 8 hours;
12) Quick refund, mean if client doesn't satisfy with the product, it can be refunded fast;
13) It is allowed to replace within 15 days if any problem with the product;
14) Material guarantee, mean the product was made with the material as the description;
15) Client guarantee, it makes sure your order safe and reliabl.
Following the about instruction, I think you would find the right product on 1688.com.
How to Place Order on 1688?
From the about articles, you should know that to buy from 1688 is a challenge if you are not Chinese and living in mainland, the issues from the buy and ship out of China. Therefore a 1688 agent to help you buy is necessary. Currently there are 2 typical ways to place order from 1688.
1. Regular agent, with Excel or Word to manage the order request.
When you search on 1688 and find a product, you complete a PI (Performa Invoice), to write your order request and link, send PI and pay to agent, the agent place order to the 1688 listing, receive and send to you, that's a common process to play order, but it could spend you much time to talk with agent for more explanation on the order communication, and you could not be able to trace your order until you receive it. The process is long.
2. Automatic system to make your order directly.
There are ordering system which are developed to make you place order directly when you find the right product on 1688 and going to buy, the system manage the search, buy, pay, storing, fulfillment and shipping with a few clicks to process, easy to manage, like what doesbuy.com does.
How to Avoid a Fake Goods on 1688?
There are some knock off brands (replica) likes of LV (Louis Vuitton), Gucci, Nike, Adidas … bag, clothes, shoe, sneaker are selling on 1688, although the Alibaba group keep cracking down those replica goods, some are still been listing there time over time, therefore you have to watch them, one thing is to be known: If the product come from luxury brands, it couldn't be genuine because they are selling at very cheap price, mixing quality level mixing price, to beware of that if the price is very low when you see the words on the listings: 正品/真品 - genuine; original; authentic; real, 仿/高仿/超A - fake; replica; imitation; bootleg; A class, 原厂 - from original factory原单 - from original orders, but be rejected by brand's owner due to the slight defects or late shipmen, 余单/尾单 - overstock or rejected from original order. They are Imitation products, for some products with high quality comparable to the original one, even some 1688 agents or professional are not able to identify them.
You must caution on those if you are going to buy the genuine big brand goods on the 1688. As an agent, we couldn't identify for you because we only buy on your link that you place order, you would take fully responsible for those product if you buy it and ship through our system, because we are not qualified to identify those goods for you.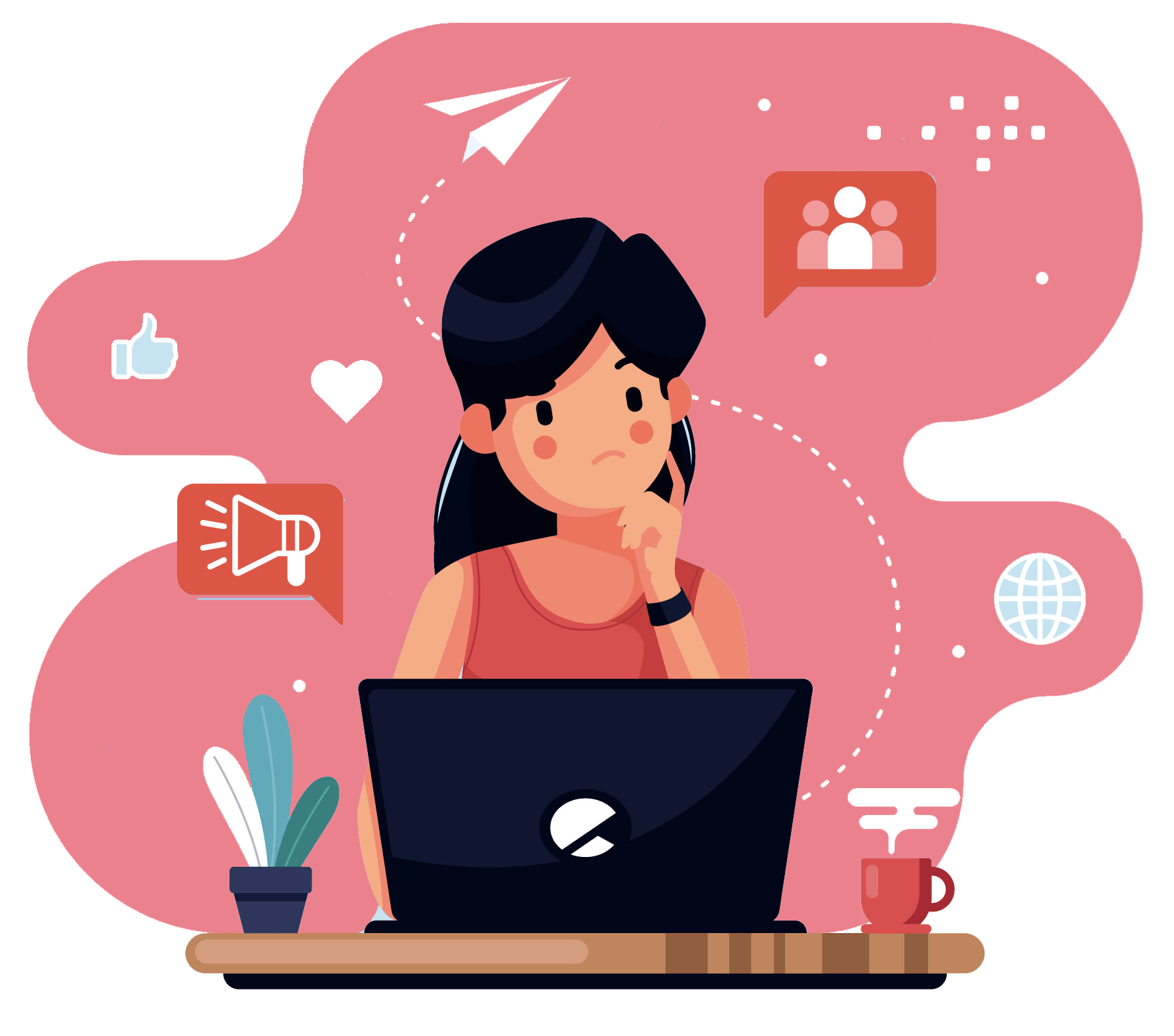 Sourcing tips
1

When you search on 1688 or Taobao, input the Chinese keyword will help find the exact product results

2

Most of product on E-commercial platform such as Amazon, Alibaba, Aliexpress, eBay are from 1688

3

The 1688 focus on wholesale even small MOQ, while more special and ethnic product on Taobao

4

Using Google Chrome to open the 1688 and Taobao, it would help translate into your language

5

Inspection is necessary for each Amazon FBA order